Event Details
ADA and MN Human Rights Act Obligation for Employers
Date:
October 17, 2017, 11:30am – 1:00pm
Organizer:
Location:

Chamber Conference Room
902 East Second Street, Suite 120
Winona, MN 55987

Price:
Event Type:
iCal link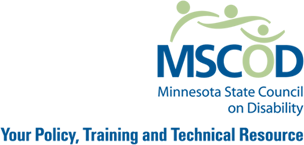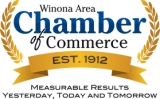 David Fenley, ADA/Access Coordinator, will present ADA and MN Human Rights Act Obligation for Employers.
There has been a recent surge in lawsuits around the state of Minnesota targeting businesses for not removing physical access barriers as determined by the Americans with Disabilities Act (ADA). In response to this surge, the Minnesota Council on Disability (MCD) had dedicated staff and resources to aid business owners in their efforts to meet ADA obligations. Part of this invovles meeting with local businesses to raise awareness about what must be done to avoid lawsuits. By attending this presentation you will gain the tools and knowledge you need to meet all of your obligations under the ADA. MCD will present the ADA basics, the most common fixes and technical guidelines, and all the resources you will need to avoid lawsuits.
Please click here to register!