Job Opportunities

Human Resources Manager
Position Summary:
In this role, the Human Resources Manager will perform human resources related duties in the following functional areas: recruitment and onboarding, engagement and retention strategies, labor relations, policy and compliance, leave of absence administration, HRIS, and employee relations.
Qualifications:
3-5 years of HR experience in a high growth and change-oriented environment
Bachelors in HR strongly preferred
SHRM-CP or SHRM-SCP preferred
Strong communication skills, consulting skills, and problem solving skills.
Business and operations acumen when making decisions.
Experience with HRIS
To apply, click here. Posted 2/17/2020
---

Human Resources Representative
Position Summary:
In this role, the selected candidate will:
Act as a champion for internal employees and assist them with general Human Resources questions.
Maintain The Watkins Company's payroll system by entering and tracking all changes including, but not limited to, new hires, terminations, position changes, special pay requests, pay rate changes, and tax status changes, etc.
Verify completion of timekeeping records and upload information to process bi-weekly payroll and submit bi-weekly payroll files for all employees.
Provide finance with appropriate bi-weekly, monthly, quarterly, and annual tax and general ledger reports, as well as, information and reports for payroll and benefit audits on a monthly basis.
Administer The Watkins Company benefits program to include answering employee questions, record and make necessary system adjustments, employee enrollment, open enrollment, and COBRA administration.
Perform new co-worker orientation and employee onboarding.
Maintain and enforce company policies and procedures and assists in administrative Human Resource functions including, but not limited to, corrective action, FMLA administration, and recruiting.
Lead the employee activities committee to provide meaningful employee engagement.
Our ideal candidate will have at minimum:
A bachelor's degree in Human Resources, Business Administration, or other related degree.
Minimum one (1) plus years' experience in payroll, benefits, and/or human resources administrative functions in the areas of employee relations and FMLA administration.
Demonstrate a high degree of attention to detail, problem solving and decision making skills, as well as excellent written and oral communication skills.
Be highly motivated, self-directed, and customer service oriented.
Ability to learn and perform multiple tasks in a fast paced environment
To apply, click here! Posted 02/28/2020.
---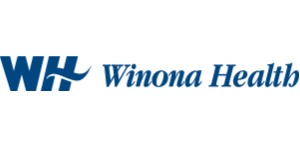 Human Resources Professional
Position Overview:
A Human Resources Professional provides professional-level support to managers, staff and the organization in the areas of recruitment, employee performance management, compensation and benefits, role summary development, staff and volunteer engagement, and employee relations. Responsibilities include coaching and consulting with management staff regarding employee issues, coaching and corrective action, grievances and terminations. Expectations to meet with staff to provide support on handling difficult situations, performance and conflict management, and maneuvering the grievance process. Recruitment planning, advertising, career fairs, interviewing/screening applicants, involvement with the service excellence strategies, EEO reporting and monitoring compliance with AA plan are also expectations as well as supporting the organizational-wide benefit plans and compensation systems which includes presenting benefit plans to new employees and educating all employees on their benefits. Responsible for partnering with management to support the employee satisfaction and engagement processes and partners with Volunteer Services regarding VPS. Supports the leaves of absence process. The incumbent must have a moderate to high level of HR and labor law knowledge, prior experience in coaching and consulting in difficult HR-related areas, and must be capable of making independent decisions within the parameters of local, state and federal law, and the policies and procedures of Winona Health.
To apply, click here! Posted 03/03/2020.
---
Local HR Career Opportunities
If you would like to post an HR related position with Winona Area SHRM and for it to be sent to all of our members, please email Rebecca Rowe. All postings are 30 days and can be renewed. Job postings are included in the upcoming monthly newsletter and all social media outlets.
HR internships for companies with a Winona Area SHRM member in good standing - FREE
HR job postings for companies with a Winona Area SHRM member or other regional SHRM chapter member in good standing - $40.00. Proof of membership must accompany regional SHRM Chapter job submission.
HR internship and/or job postings for companies with no Winona Area SHRM or regional SHRM chapter membership - $60.00.
When applicable, payment must be recieved prior to posting
National HR Career Opportunites: